Lambrusco semi-sweet semi-sparkling wine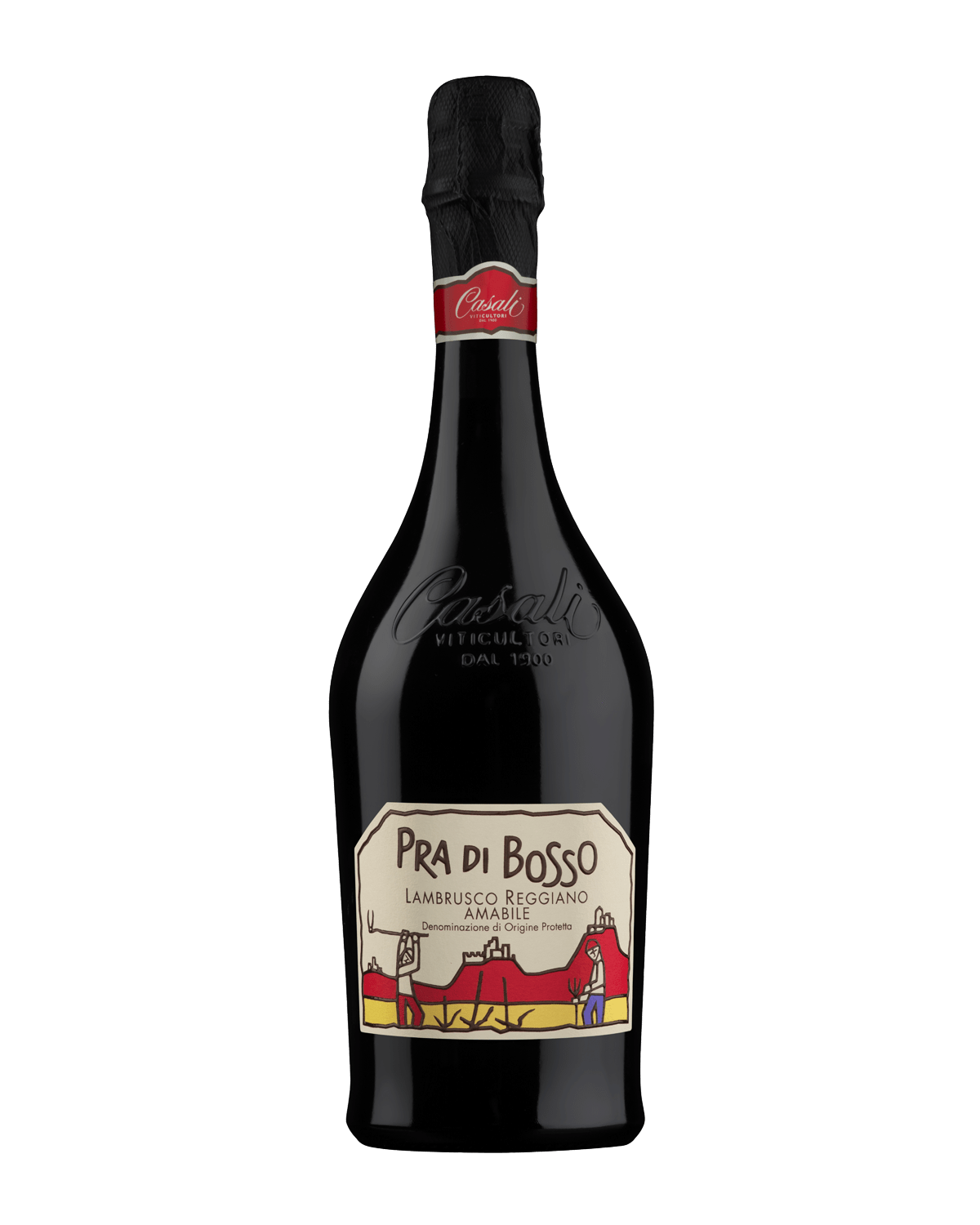 Appellation:
Reggiano DOP
Production zone:
Scandiano
Grape Varieties:
Lambrusco Montericco, Lambrusco Marani, Lambrusco Salamino
Harvest:
da metà settembre
WINEMAKING:
Destemming and pressing and then time on the skins. Fermentation in temperature controlled steel tanks and second fermentation in autoclaves.
COLOUR:
Intense ruby red with clear purplish highlights and plentiful soft purplish bubbles.
AROMAS:
Winy and all-encompassing in its simplicity, with fragrant fruity notes of raspberries, blackberries and cherries.
FLAVOUR:
Dry in the mouth with pronounced but very pleasant tannins. It is a lively, full bodied, extremely zesty wine with a very long fruity finish.
FOOD PAIRINGS:
Pumpkin tortelli pasta, trifle.
KEEP UP TO DATE
Sign up to our newsletter